News
The latest Bulletin 42 includes Gonosen-no-kata by Martin Savage and articles by Llyr Jones and Brian Watson
The Kano Society was saddened to learn of the death on 1 November 2019, aged 87, of David (Dave) Barnard 7th dan. A stalwart of the Renshuden and a regular at T.P. Leggett's Sunday class at The Budokwai in the early 1960s, Dave is remembered by all as an energetic, larger than life character with a great sense of humour, who brought a positive presence to any occasion.
A Bronze medallist in the -80kg category at the 12th European Judo Championships held in 1963 in Geneva, Dave was a member of the golden generation of judoka that British judo was so fortunate to have first practising and then coaching from the 1950s onwards. The Society's sincere condolences are extended to his family.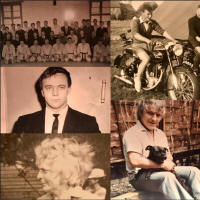 click on photo to view full size
* * * * *
We are sad to report the death of one of our most admired sensei Kisaburo Watanabe and our current issues of the Bulletin - number 41 - is a tribute to him written by Llyr Jones and Brian Watson.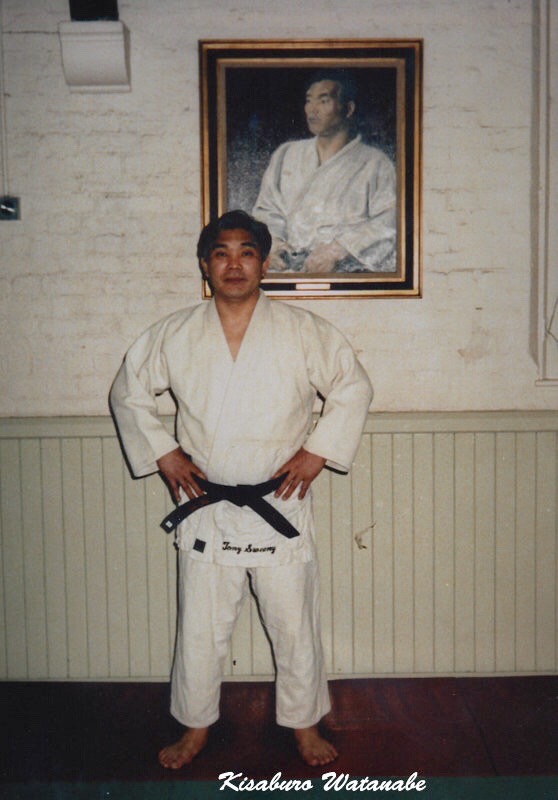 The Kano Society continues to publish material of interest to devotees of Traditional Judo. Over the last 12 months we have published tribute editions to three senior judoka who personified the Society's core purpose and values - Syd Hoare, Bob Thomas and John Cornish. We have also brought you the best of judo writing from strong supporters of the society including Brian Watson, John Pinnell and Llyr Jones. Number 36 of our Bulletin contains an anthology of Brian's articles, and is much recommended.
Bulletin 38 includes articles by Llyr Jones and Brian Watson
Bulletin 39 - Includes Contemporary Contemplations
on Kata by Llŷr Jones and Martin Savage
Bulletin 40 continues Brian Watson's writings and includes articles by Llyr Jones and Rob Casey
Bulletin 41 is our tribute to Kisaburo Watanabe
Bulletin 42 discusses Gonosen-no-kata
* * * * *
John Cornish (28th December 1928 - 11th April 2018).
It is with great sadness that we report the passing of John Cornish who died on Wednesday 11th April. He was a very kind man and a great Judo and Aikido sensei who will be deeply missed.
Details of his funeral arrangements are available Here.
A tribute edition of the Bulletin is now available.
New issue 35 - A special Tribute to John Cornish
* * * * *
The latest Bulletin No 34 is now available and celebrates the Centenary of the Budokwai.
Bulletin No 35 will be a Tribute to John Cornish
It is with much regret that the Kano Society reports the death of one of our early members Bob (Robert) Thomas IJF 8th Dan, Kodokan 6th Dan. Bob, a recipient of The Kano Society Trophy for his services to judo, was a true 'judoman' who devoted a significant part of his life to the art. An extremely knowledgable and universally respected man, his passing will be felt with sorrow by the entire judo community.
Bob's funeral will be on Tuesday 14th November in Glasgow.
At 10am there will be a private family cremation at the Linn Crematorium.
At 11am there will be a celebration of his life at Langside Parish Church (167 Ledard Rd, Glasgow G42 9QU). Please be aware that parking is difficult in this area. All are welcome.
After this, the family would like to invite people to eat with them at Loks Bar and Kitchen, 16 Newlandsfield Rd, Glasgow G43 2XU.
If you intending to attend the funeral, please let Wendy Thomas know via Facebook to help with the estimate of numbers attending - Tribute Bulletin 32 now out
The Kano Society are very sorry to have to announce the death of one of our founder members, Syd Hoare who passed away on the morning of 12th of September 2017 after a long illness. He is sadly missed by many friends and family and his death marks the end of a Judo era. See Obituary Funeral arrangements
Bulletin - Special Edition Tribute to Syd Hoare
The Kano Society has been in existence for 15 years and we believe that it is important to involve more members and bring in some younger Judoka who can continue the tradition of Kodokan Judo.
The Kano Society were initially organising events based on traditional Judo such as Kagamibiraki, Kangeiko, Kata classes and Newaza. We toured the UK with events at the Judokan; Dorking Judo club; Epsom; Bath University.
Some time ago we realised that it was impossible to serve the International membership with events since our members were so widely dispersed and at that point we decided to concentrate our efforts on an on-line presence.
The backbone of our activities is the
Bulletin
and we welcome contributions articles or photographs etc to this on-line publication.
Also see our 'Media' section.
We have been sent information about a website for Judo Teachers you may like to check it out.
Also links to a History of Judo Article