John Cornish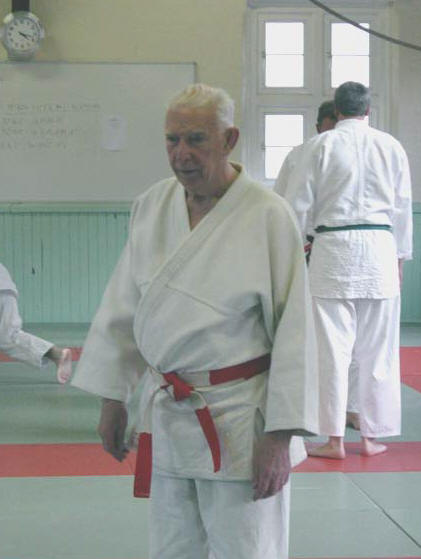 John Cornish (28th December 1928 - 11th April 2018).
It is with great sadness that we report the passing of John Cornish who died on Wednesday 11th April. He was a very kind man and a great Judo and Aikido sensei who will be deeply missed.
A message from John's Daughters:-
Dear Family and Friends,
We are gathering to say farewell to our precious father, John Philip Cornish, who sadly passed away on 11 April 2018. (Feel free to pass this invite on to anyone who would like to attend.)
Date & time:
1pm, Saturday 19 May 2018
Location:
Modern Crematorium
City of London Cemetery and Crematorium Aldersbrook Road London
E12 5DQ
Tel: 020 8530 2151
https://www.cityoflondon.gov.uk/things-to-do/green-spaces/cemetery-and-crematorium/about-us/Pages/About%20Us.aspx
There will be a gathering afterwards, at the function room at the cemetery.
We kindly request that you don't send flowers. Instead, if you wish to make a voluntary donation in memory of John, please send to Frog Life (details via link below). As you know, John was very fond of rearing and caring for the frogs, newts and other wildlife in his garden. We'd like to carry on his good work.
http://uk.virginmoneygiving.com/SomeoneSpecial/JohnPhilipCornish
Alternatively you can send donations to:
Froglife
Unit 11 Bayford St Industrial Centre
Bayford Street
Hackney
E8 3SE
Best wishes from his daughters - Gina, Janne, Millaine & Tanya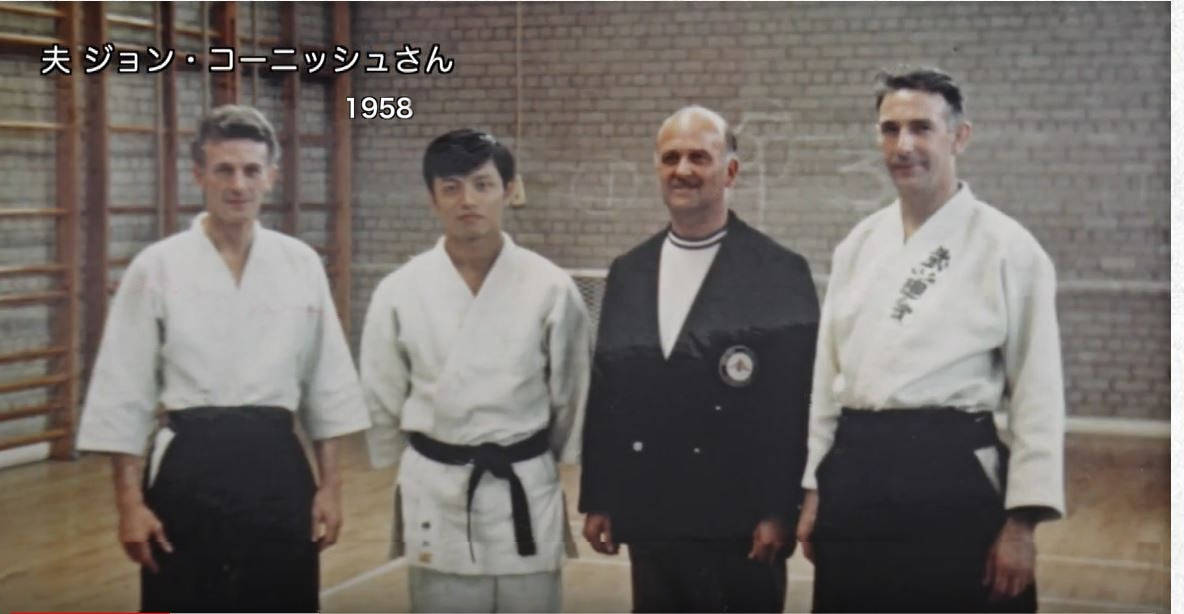 A Special Sensei – John Cornish (1928 - 2018)
By Diana Birch, Llyr Jones and John Pinnell
Born on 28th December 1928, judo and aikido kodansha [high grade holder] John Philip Cornish died on 11 April 2018. Japanese trained in both arts, John was renowned for his immense technical knowledge and expertise. Amongst his many distinctions, he was a titan in judo kata [forms], and his sad death at the age of 89 represents the passing of yet another great from the golden age of British judo.
Originally starting judo around 1950, John became a student of Trevor Pryce (TP) Leggett, one of the leading figures at The Budokwai at that time. A trailblazer in post-war judo, John followed the essential path to judo excellence – an extended period of traditional training in Japan. Having spent the two prior years accumulating the necessary finances, diligently studying Japanese in readiness, and of course practicing hard, he went to Japan in 1959 as a judo shodan. Enrolling at the Kodokan on 4 June 1959, and skipping shodan, his promotion history at that institute was 2nd dan on 25 June 1959, 3rd dan on 29 June 1961 and 4th dan on 17 October 1963.
John always had a keen interest in kata, and many of the highlights of his time in Japan, were in this aspect of judo. His great kata skills were quickly recognised by the Kodokan and Japanese judo, and between 1961 and 1964 he participated in several kata demonstrations at prestigious events. Commonly he was involved in Nage-no-kata [Forms of Throwing] demonstrations in the role of Uke, but sometimes he took the role of Tori too. Whether as Uke or Tori, it was often the first time that a non-Japanese judoka had contributed in such a way. The events where John was Uke included the Tokyo Olympic Games, the All Japan Judo Championships and the All Japan Industrial Judo Tournament. It was usually either the celebrated US budoka Donn Draeger, or Nihon University's Saburo Matsushita (now Kodokan 9th dan) who was Tori. A notable occasion when John was Tori, was when he demonstrated Nage-no-kata with the Canadian Bob Geddes at the All Japan Police Judo Championships.
Whilst at the Kodokan, John's principle kata teacher was Sumiyuki Kotani (then Kodokan 8th dan, later 10th dan). John remembered that the legendary Kyuzo Mifune Kodokan 10th dan once "looked in" when he was training with Draeger, and that he was unsure whether this was accidental or not. John noted that Mifune-sensei did not say anything to him or to Draeger, and thought "well an admiral does not talk to the ordinary seamen". He understood though that Mifune-sensei did pass his thoughts down through the ranks. When John was training with Matsushita, the pair had help from Kodokan teachers, and also a kata expert from Nihon University. He recalled that in one session that particular teacher made them go through Nage-no-kata three times at full power, which, as Uke, meant 90 hard falls for him. The teacher then made them do one throw he was unhappy with, fifty times, and the next day John had little pin-pricks of blood coming out of his pores where he had impacted with the tatami [mat]. John used to tell these stories to his own students, to show just how serious kata training was at that time in Japan. Whilst in Japan he also studied Kodokan Goshin-jutsu [Kodokan Self-defence] as a direct student of Kenji Tomiki, who himself had played a very instrumental role in that exercise's creation.
John also studied aikido in Japan – specifically at the Aikido Hombu dojo as a soto-deshi [outside student] (at the same time as Kazuo Chiba). He took daily practice with a cast of celebrated teachers – including Kisaburo Osawa, Koichi Tohei, Kisshomaru Ueshiba, known as Waka-sensei [literally, "waka" means "young", however in this case the term of "waka" refers to the "successor" the person that will continue after his father as the international leader of aikido under its hereditary succession system], and O-sensei [great teacher] Morihei Ueshiba, the founder of aikido, who graded him.
Off the tatami, John continued his study of Japanese - specifically at the Ministry of Foreign Affairs' [Gaimu-sho] Japanese language school for foreigners, the Gakuyukai. It was there he met Ministry employee, Setsuko Kuga (born 1934) and they married in 1962. John's Japanese language skills must have been highly developed, as he told Diana Birch a story of how he was once in a bookstore in Tokyo, and the librarian was at the top of a ladder sorting books on the top shelf. They were chatting to each other, with the librarian having his back to John. At one point the librarian turned, and on seeing a gaijin [non-Japanese person] fell off his ladder in shock. (John caught him.) The librarian was so shocked that John spoke such good fluent Japanese – he thought he was speaking to a local. Setsuko Kuga Cornish pre-deceased John in 2017, and he is survived by four daughters Gina, Janne, Millaine and Tanya.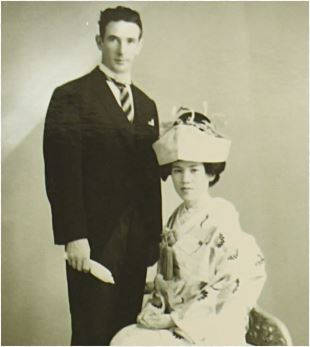 Returning to the United Kingdom, after the Olympics, in November 1964, John taught judo kata and aikido at The Budokwai for over 40 years, where a countless number of students benefited from his wisdom and humour. A kindly and considerate sensei, he always engendered a positive atmosphere on the tatami, however, drawing on his own experiences in Japan, he always expected his students to apply themselves and show real effort. For many years, John was an Honorary National Kata Coach for the British Judo Association (BJA), and in this role he always emphasised that the practical demonstration of kata was not important, and that it was the training and what one learnt from that training that counted. In 1984 he published a technical booklet for the BJA entitled "Go-Shin-Jutsu – Judo Self Defence Kata" which is still one of the most technically detailed English-language resources on Kodokan Goshin-jutsu available.
After 60 years in budo, John decided to retire from all teaching in 2010. His last lesson was at The Budokwai on Friday 19 March 2010. On the occasion of his retirement, many of his judo and aikido students took to social media to recall some of his more memorable spontaneous comments during class. These included:
"If a train is coming what do you do? Get out of the way."
"Fingers are for gripping."
"If you have two legs, move two legs. If you have three, move three."
"You can never be low enough."
John Cornish: "Move your left foot forward."
Student - moves the right one forward
Cornish: "No, the other left foot!"
After demonstrating an advanced technique, musing to himself: "How can it possibly go wrong?"
A few of his descriptions of attacks in aikido and Kodokan Goshin-jutsu: "Hold on to his arm with both hands as if you are in the Tube and are holding the rails trying not to fall!" and "Are you a drinking man? Good! Then, grab his wrist as if you are grabbing a pint of lager...I said lager, not wine!"
When demonstrating a one-handed technique, to keep the other arm out of the way: "Imagine you are holding the Emperor's baby - you wouldn't drop the Emperor's baby!" (making a slit throat gesture)

At the time of his death John held the judo grade of 7th dan – having been promoted to that rank by the BJA on 1 December 1992. In his later life was very fond of rearing and caring for the frogs, newts and other wildlife in the garden of his home in Newham, London.
Rest well John, you will be missed by all.
Bulletin - Special Edition Tribute to John Cornish
New issue 35 - A special Tribute to John Cornish